SCIENTIFIC COMMUNICATION SPECIALIST/Royal Canin Estonia
Thu Jan 10 14:11:00 2019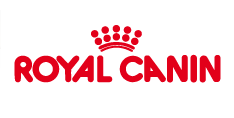 Royal Canin is an international company, founded by a veterinarian in 1968, offering 50 years of experience in delivering individualized nutritional solutions. In collaboration with an expert team of nutritionists, breeders and veterinarians from around the world, Royal Canin places cats and dogs at the central point of the innovation process. Read more about us www.royal-canin.com and www.mars.com.
Royal Canin Estonia is looking for a new team member:
SCIENTIFIC COMMUNICATION SPECIALIST
who develops sales of Royal Canin products in Estonian market by supporting all three sales pillars (SPT, PRO, VET) with product information, internal and external trainings about RC products in full respect of Royal Canin philosophy & communication codes as well as Mars principles. Scientific Communication Specialist ensures effective, cohesive and clear scientific communication of Royal Canin products to strengthen that the image of Royal Canin brands is being widely developed and recognized on the market. He/she is in charge of all internal and external product trainings by creating and executing a comprehensive scientific communication plan.
The tasks include:
Developing and updating all internal and external scientific communications including product reviews, press releases, publications, web content and other materials
Reviewing product descriptions in order to ensure correct information
Providing market research and marketing support for new product launches
Being in charge of all product trainings, including preparation of materials and running trainings
Cooperating with the sales team and management in order to create strong partnerships with key opinion leaders
Representing the company on both internal and external events and product training sessions when needed
Reviewing and dealing with consumer claims, regarding product quality or usage
We expect from a successful candidate:
Veterinary University degree, also education in Medical/Natural Sciences or Nutrition field might be considered
Native Estonian, good English, Russian would be an asset
Skilled verbal communication, great presentation skills and experience in presenting for various audiences
Proactive and autonomous approach to the given tasks, team spirit, strong organizational and presentational skills with attention to details, customer focus
Strong writing and editing skills
Knowledge and experience in public relations would be an advantage
Royal Canin offers challenging work with well-known brands, good career and personal development opportunities and motivating compensation package.
Please send your CV and application letter with salary expectation in English, with reference "Royal Canin" by the 27th of January, 2019 to e-mail: mps.eesti@mps.ee. Additional information is given by MPS consultant Maarika Luht and assistant Aili Meidra, tel. + 372 683 0350.