PROPERTY VALUER / NEWSEC
Fri Jun 18 11:18:00 2021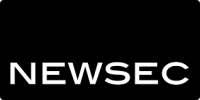 Newsec – the Full Service Property House in Northern Europe – began its activities in the Baltics in 2003 and currently operates on the Lithuanian, Latvian and Estonian markets.
The company acts as an intermediary in real estate investment transactions and in the leasing and sale of commercial real estate, provides property management services, and represents clients' interests in the development of new or existing properties. Newsec is a licensed provider of property and business valuation services and has one of the region's biggest research and analysis units. In offering its clients a comprehensive range of services, the company ensures superior quality and expertise.
www.newsec.com
We are now looking for an active and result oriented
PROPERTY VALUER
who will be responsible for the Estonian real estate valuations (both residential and commercial).
We expect:
Good market knowledge
Valid valuer's certificate (level 5, 6 or 7)
At least 1 year experience in valuations
Driving license
Good English and Estonian both spoken and written
We offer:
Active, independent and engaging work with exceptional valuation projects in an international company
Baltics valuation team of 20 professionals
Good working environment and motivating compensation
Please send your CV and application letter in English, with reference "Newsec" to e-mail: mps.eesti@mps.ee. Additional information will be provided by MPS consultant Maarika Luht , tel. +372 51 31386.